If you have forgotten or lost your Bank of Baroda mPin, here is an easy guide to help you reset it. There are three convenient ways to reset or generate new mPin in mobile banking, which we will cover in this post.
mPin is a four-digit secret password which you can set to authenticate yourself for doing transactions on Bank of Baroda mobile banking using Mconnect Plus App app (just like we have Debit Card pin for ATM transactions). When you start using the BoB mobile app for the first time, you are asked to generate a new mPin. This mPin is used to perform any mobile banking transaction like Fund transfer, Payment etc.
But many times you may forgot your mPin and would want to generate a new one. Let's look at the ways on how to reset Bank of Baroda mPin on such occasions.
How to reset mPin Bank of Baroda
Way 2: Use "Forgot mPin "option at Bank of Baroda ATM to generate new mPin with your debit card
Way 3: Submit the application form to generate new mPin at any of Bank of Baroda branches
Let's now look at the steps involved for each of these ways in detail.
Way 1: Reset MPIN using Bank of Baroda Netbanking
A convenient way to reset your mPin online is simply by using netbanking. For this, login at the Bank of Baroda website using your desktop.
To reset your mPin using Netbanking, follow the steps below:
Step 1: Login to Netbanking at Bank of Baroda website using Retail Banking. Enter your normal User ID and password to login
Step 2: Once you login, click on the "Services"Tab on Home screen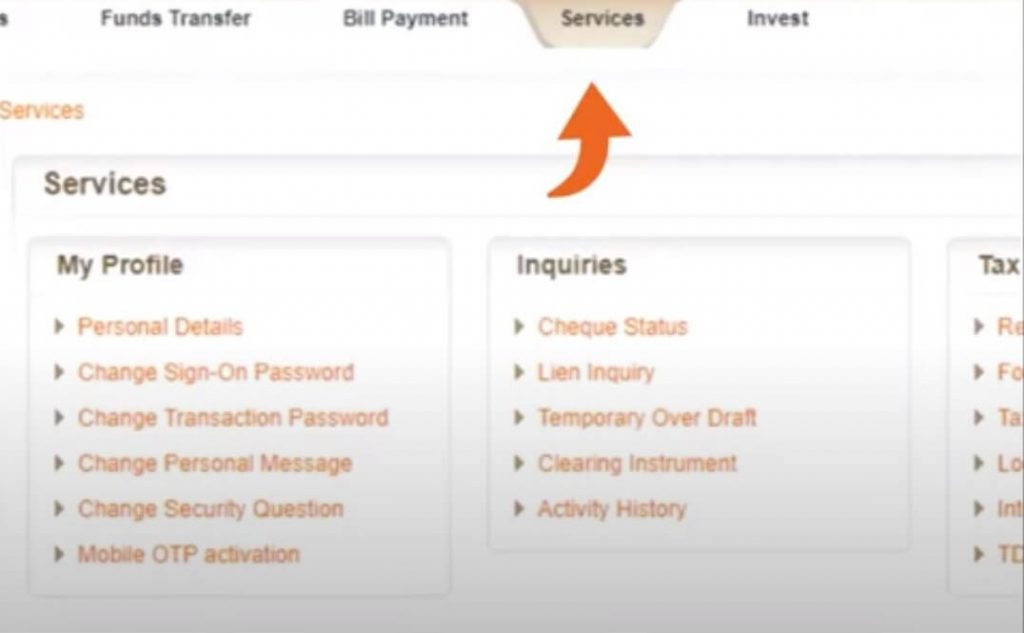 (Important Note: If you are doing this on mobile browser, follow this path to reset mpin – Click on "Services" Tab on Left -> Then Click on "Service Requests"-> Then click "New Request"-> Next Click "Other Services"-> Next Click "Mobile Banking Registration" -> Then Click on third tab "Reset MPIN". Now go directly to Step 5 below)
Step 3: Select the option M-ConnectPlus registration in "My Accounts" Section from the list of options under this tab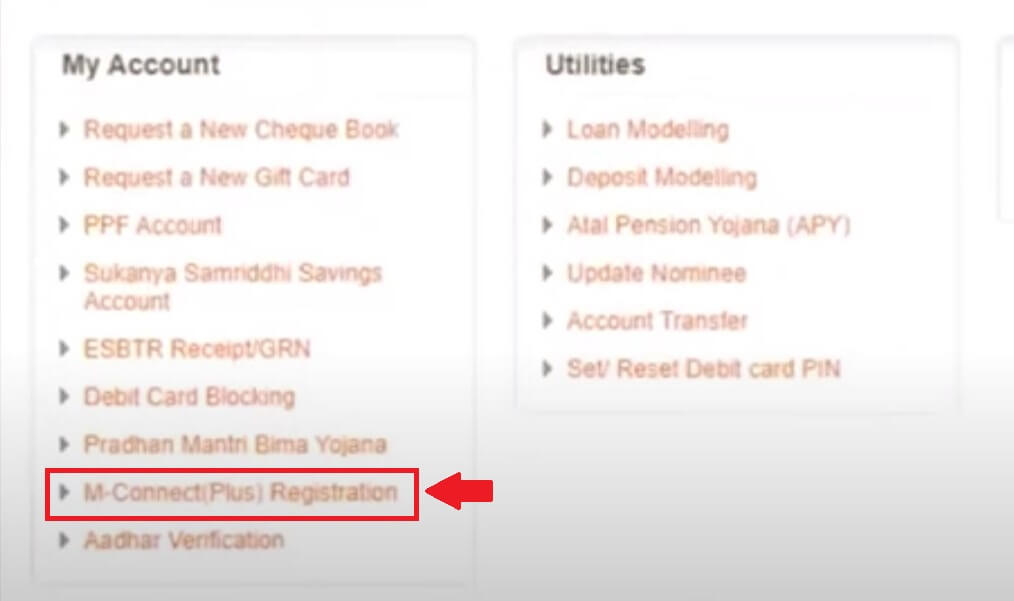 Step 4: In the next screen, click on option to reset mPin on the left side (3rd bullet). Select Continue to go ahead with the process to reset mPin.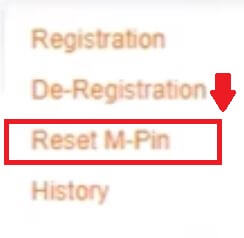 Step 5: At this stage, you will be asked to enter your net banking User ID and Transaction Password. Enter these details and click submit.
Step 6: You will get a confirmation message saying the mPin for mobile banking has been reset successfully. An auto-generated mPin will be sent by SMS to your registered mobile number.
Step 7: You can now login in Mconnectplus App with your registered mobile number and mPin (received on SMS). After logging in, you will be asked to set a New mPin of your choice to login in the future.
In this way, you can see that the option of changing Mpin via netbanking is very similar to the process of registering Mpin for the first time.
Way 2: Reset mPin at Bank of Baroda ATM
You can even reset your mPin at any of the Bank of Baroda ATMs. This is another convenient method if you have a Bank of Baroda ATM near your home or office. However, please note that this option may not available in old Bank of Baroda ATMs.
Just follow the steps below to reset mPin at ATM:
Step 1: Insert your debit card at ATM, select language and enter PIN in normal manner
Step 2: Once you authenticate yourself with PIN, you will see the Home Screen . It shows an option for M-Connect (Mobile Banking). Click on it. (Please note this option may not be available in all Bank of Baroda ATMs especially the old ones)
Step 3: In the next screen, you will find the option : Forgot Login Password / mPin
Step 4: Tap on it, you will be asked to enter your Registered Mobile Number. You will be asked to re-enter it again to confirm.
Step 5: In the next screen, you will be asked to select your "Type of Account" i.e. Savings or Current. Select the appropriate option.
Step 6: Once you complete the selection, you will get a confirmation message "Your Transaction Completed Successfully". New Password/mPin will be sent on your registered mobile number.
Step 7: Login with the mPin and registered mobile number in mConnect Plus App. Once you login, you will be required to change the mPin to a new one of your choice.
Way 3: Submit the application form to generate new mPin at Bank Branch
You can also reset your MPIN at any of the Bank of Baroda Branches. Fill in the relevant application form with the required details and submit to the Bank authorised person.
Details to be entered in the form are:
Name of Account Holder
Mobile Number
Customer ID
Primary Account Number
Communication Address
You can find the PDF of the Form here.
Note that the mPin is different from the Application Password. Application Password is used only for opening Mconnectplus App and not for any transaction.
Related Questions
How to generate/set new Application password?
You can set any 4 digit number of your choice as the Application password. Application password is usually required to be set during the first time activation process.
If you want to change it subsequently, you can follow these steps:
In the Pre-Login screen > click on 'Unlock / Forgot application password' > Enter your Mobile number and mPIN > Set a new application password of your choice.
What if user gets blocked due to entry of wrong mpin?
Generate new mpin through Branch/Internet Banking/ATM. Go to "Unlock/Forgot Application Password" and reset your password by entering mobile number and mpin.
Q. What are the services you can access by using Mobile Banking Application?
Mobile Banking application M-Connect Plus helps you with a host of options to manager your account and do banking transactions.
Financial Services-
 Fund Transfer within Bank and outside Bank (IMPS/NEFT)
 Recharge (Mobile/Datacard/DTH)
 Bill payment
 Cash on Mobile
 FD RD opening
 Scan to Pay
 ToneTag
Non-Financial Services-
 360 degree view of all accounts linked to your customer ID
 Balance inquiry
 Mini-statement
 Account statement of up to 3 months at a time can be sent to the registered email ID
 Cheque book request
 Cheque status and stop cheque
 Seeding of Aadhaar number
 Interest Certificate of Loan accounts for last 3 financial years
 TDS certificate for last 3 financial years
 Debit Card Blocking
 Offers
 View 26AS
 Filing 15G/H forms
Mobile banking service is free and helps you to do banking transactions 24×7 at your convenience from any place just by the use of a mobile phone.
Closing Thoughts
You can reset your mPin using any of the three ways explained above. My preferred option will be changing it through net banking as you can do it from the comfort of your home. Also, change takes place almost immediately.
I am a blogger and on this website, I share helpful information mostly on products and services I personally use.