If you are looking to shop at Victoria Secret using Klarna, you are in luck. The retailer known for its beauty products does offer the convenience of Buy Now Pay Later payment options. This option comes in handy to split the cost of its pricey products.
There are some nuances you should be aware of. So let's get to the core.
Klarna enables you to slice your bills and manage your payments in four easy installments.
But it does not work everywhere unless Klarna has a tie up with the merchant which can be either allow you to pay online or at store or both. You can find the list of merchants that are supported on the Klarna App.
And the good news is Victoria Secret is among the list of merchants where you can shop at using Klarna as the payment method.
Victoria's Secret has been around since 1977 and also has under its wing the PINK brand, for the younger crowd.
So to get to nuts and bolts:
Does Victoria Secret take Klarna in store?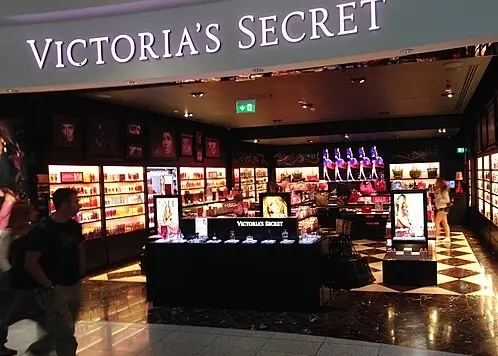 Yes, you can shop at Victoria's Secret stores using Klarna as a payment method. You would need a set up a one time card in Klarna with your expected amount of purchase, by selecting Victoria secret as the merchant on the "in-store" tab on Klarna App. Then add this Klarna card to your Apple Pay wallet and complete the payment at the store check out with Apple Pay.
Again, you may not be able to find all the Victoria Secret stores that accept Klarna, unless its listed on their app.
How to shop at Victoria Secret stores using Klarna?
Here are the steps you need to follow to use Klarna as a payment method
To use Klarna at Victoria Secret:
Log in to the Klarna app*
Tap In-store from your home screen
Find your store by typing "Victoria Secret" in the search bar
Follow the prompts to create a one time Klarna card for the estimated amount of purchase
Include additional amount to cover for taxes . Do note that you will get charged based on actual spending. So it is fine to estimate a higher amount.
You will be shown the payment schedule of the 4 instalments
Add the card to your digital wallet like "Apple Pay". You get this option right from within the Klarna App.
At the Victoria Secret store checkout, make sure you have Klarna digital card as the selected payment method in Apple Way wallet;
Tap your phone over the card reader to pay. Do note the first instalment @25% of purchase value is charged immediately on the bank account / debit card you have set up in Klarna App.
*Note: If you are using Klarna for the first time, you have to sign up and set up a payment method inside Klarna app
Other Buy Now Pay Later Options that work inside Victoria Secret Stores
Klarna can sometimes be difficult and unpredictable especially when it comes to your spend eligibility i.e. Klarna Purchase Power.
Apart from Klarna, there are some other Buy Now Pay Later alternatives you may consider to use at Victoria's Secret stores.
Zip (earlier known as Quadpay) is one of the alternatives you can explore and does seem to support purchases at Victoria's Secret
Another popular option is AfterPay but unfortunately it does NOT work at Victoria Secret, unless you the AfterPay plus card which you can use pretty much anywhere
Conclusion
So you can use Klarna inside Victoria's Secret stores. Make sure you do the pre-work in setting up the Klarna card, adding it to Apple Pay and set aside money to pay 1/4 installment at time of purchase to avoid surprises at the last minute. If you are out of Klarna limit, there are other BNPL options as discussed in this post.