Venmo is a popular payment app that makes it super convenient to receive and pay money with a social touch. If you have received a gift card and are looking to add funds from such a gift card to your Venmo balance, you are on the right post. This post will give you a ton of information on how to add a gift card to your Venmo account (including Visa Gift Card, Master Card Gift Card) and transfer funds from a gift card to your Venmo balance, with all the steps.
While it is quite easy to add a bank debit card and link it to your Venmo account, a gift card is an area of confusion. That's because there are a variety of gift cards available in the market.
Some of them are for a fixed value and non-reloadable. There are also others that allow you to reload the gift card. You can purchase such gift cards from retail stores like 7-Eleven including Vanilla Visa Gift Cards, Walmart Visa-branded Gift Card, Secure Spend Gift Card, Mastercard gift cards.
The gift card is usually a prepaid card that may or may not be linked to a bank account and often for one-time use only.
As per Venmo Website, Venmo allows you to link credit, debit cards, and also prepaid, network branded cards (e.g. American Express, Discover, MasterCard, Visa) which are registered in your name, as a payment method.
So technically, if you have a gift card from any of the above brands,  you can add this card to your Venmo account as a payment method and use them.
However, there is a catch.
Venmo's website talks about situations where: "Cards may be declined by the card issuer or Venmo for funds availability or fraud prevention reasons. Also, some payment cards may require a zip code to be linked to your account."
Some gift cards may allow you to spend only on purchases at specific merchants. They may not support being added to Venmo as a payment option.
So adding a gift card and using it on Venmo can be a bit of a hit and miss. There are some gift cards that may work just fine with Venmo, while there are others where you would run into issues.
Let's now go into details of how to add a gift card to Venmo.
Steps to Add Gift card to Venmo [Visa, MasterCard, Other Gift Cards]
Open Venmo App and tap on the Me tab -profile picture or initials to open the menu [or single person icon if you are on old version]
Next go to "Settings" (gear icon)
Next tap on "Payment Methods" (bank icon) from the list of options
Next Tap on "Add a Bank or Card"
Select "Card" to add the Gift Card
Enter the Gift card details like the 16 digit no., expiration date, etc.
For Zip Code, you can enter the one you used when registering or activating a card on the website with the address. Sometimes you get the error message Zip code invalid unless you register it on the website.
(see below for more details on how to go about finding the zip code on your Gift card)
Once the gift card is successfully added, it will show up under "Payment Methods" usually displayed as a Prepaid Card.
Finding Zip Code for your Visa Gift Cards to add to Venmo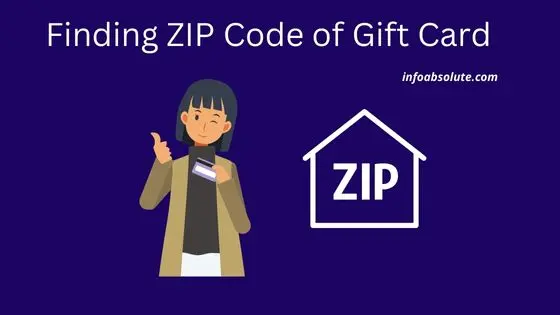 When adding a gift card on Venmo, you will be asked to provide the Zip Code of the Card. For this information, you can check the back of your gift card where it usually mentions a website link of card provider or phone no. for any balance and transaction inquiries. This website or phone option will also allow you to register and activate the card. 
If you choose to visit the website, it should take you to a page that has a link or button to register your card. (make sure you only access the authentic website only as mentioned on the back of the card. Don't run a search to avoid the possibility of entering into a spammy website). This option will ask you to key in your card details like gift card no, CVV, and expiration date. 
Once you enter the details and login into the card, you should see a section that allows you to update the address details including the Zip Code details. If for some reason, you run into an error or are not able to update the zip code details, you can just call on the phone no. mentioned on the back of the gift card to get help on the same.
Some gift cards may not allow an option to update the Zip Code on their website. In such cases, you can simply try to use the Zip card associated with your address.
In fact, most cards require you to register your gift card on the website to activate it. If you don't complete this step, it can also be a reason for card decline during the transaction.
In some cards, you do not find the option to update the zip code, in which case, you can just enter the zip code for your area when adding it to Venmo.
Also Read: Does Venmo work with Zelle [Guide]
Finding the PIN of your Gift Card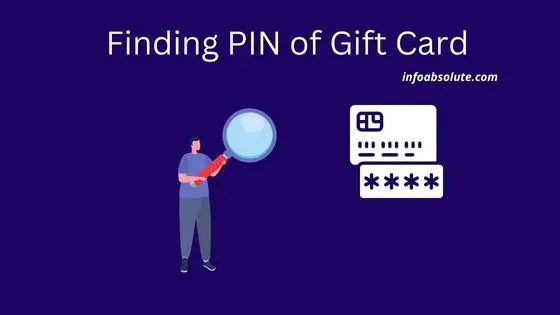 If you choose to use your gift card to do a transaction at a specific merchant say Starbucks etc.  (instead of adding it on Venmo) you may be asked to provide the PIN of the gift card. You can set the PIN of the gift card by referring to the instructions on the back of the gift card. Most gift cards allow you to set a PIN of your choice.
Wrap Up
Adding a gift card on Venmo is similar to the way you add a debit card. A gift card is a prepaid card and Venmo usually supports such prepaid cards as a payment method. Venmo is also known to support NetSpend cards.
However, it is not a surefire way and there are some cards that may not be supported to be added as a payment method. So the only way to confirm is -you try adding a gift card following the steps above and hopefully it works.
If your gift card does not work with Venmo, you can explore some other options like PayPal, which is known to be more supportive of prepaid cards.
You can also try reaching out to Venmo support for a specific issue.