If you are looking on a way to download the invoice for your Amazon Orders, you have the found the right post. We will give you an easy step by step guide to download invoice in PDF for any order you placed on Amazon,
Invoice is the most important document for your purchase. And downloading an invoice is especially handy if you have purchased some electronic equipment which comes with a warranty period. In such cases, you often need the invoice to claim warranty. It also helps you understand the seller details and taxes borne by you on the product.
Amazon provides you a convenient way to download the invoice for any order you have raised. However, the process is much easier to do on laptop. Or even if you are using mobile, it is a much better to go to Amazon website to download invoice using your browser. This is because its really a longer and much cumbersome process if you try to download invoice using Amazon App. But we will cover all the ways.
How to download invoice for an Amazon Order? You can download the invoice from Amazon by going to Amazon Website – Click on "Returns & Orders" tab. Find the order for the relevant item and click on the invoice drop-down to download the invoice or warrant slip. Alternatively, you can also download the invoice from your email received from Amazon in your email.
Let's see the detailed steps to download the invoice
How to Download Invoice on Laptop
Go to the Amazon Website and click on the tab "Returns & Orders" on Home Page

Scroll through your order list to find the order for the item. Else, search for the item name in order search bar to find the order fast especially if its an old order.
Each order has information like when the order was placed, total amount, Order ID and an Invoice tab drop-down- which you need to click.
Once you click on the invoice dropdown, it will give you the list of options to download the Invoice, Warranty Packing Slip and any other relevant doc. Once you click on the Invoice, it will open the invoice document in PDF.

How to Download invoice from Amazon on mobile
Here there are 3 ways to do this –
Way 1) Going to Amazon Website using your Browser (Easiest way)
Way 2) From the email received from Amazon for order dispatch
Way 3) Using Amazon App (Most difficult)
Using the first way is the best, if you want things much simpler and faster. Downloading Amazon Invoice with their App is very difficult.
Way-1 Download Invoice using by visiting Amazon Website using your Browser
Open your Google Browser and go to Amazon Website
Click on the three lines (on the left ) to open main menu
Click on Orders from the list of options
Search for the order for the item whose invoice to be downloaded
After locating the order, click on the option "Order Details"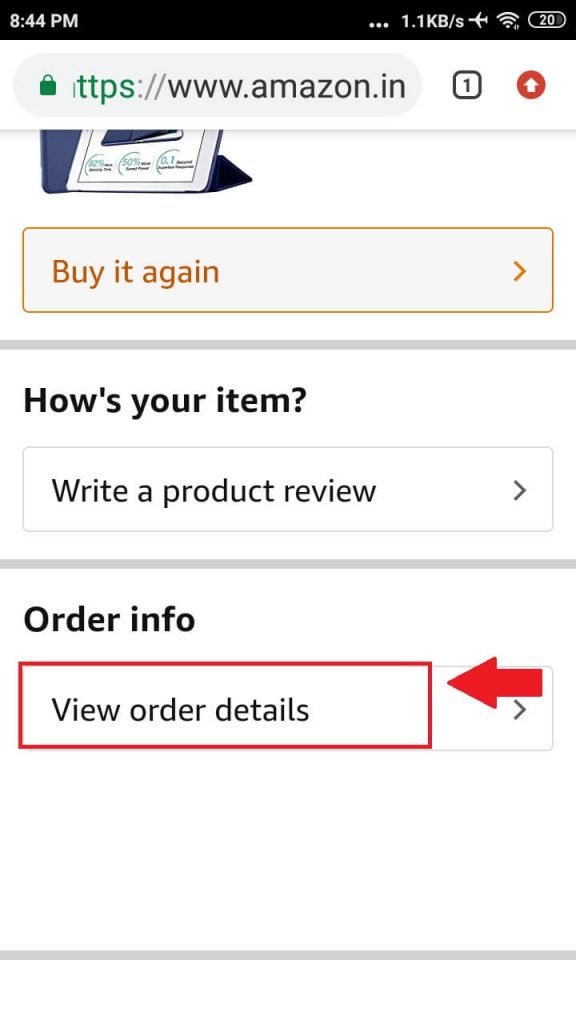 On next screen, tap on the option to "Download Invoice"
Way-2 Download Invoice using by using email received from Amazon order dispatch in your inbox
Open Gmail App or your email app which is linked to Amazon Account
Search your inbox by using the words Amazon Order Dispatch. It will show the list of mails from Amazon.
Find the email for the item you are looking for either from the date. Note that the mail we are searching for must have the word "Dispatched" in Subject line followed by the item name.
Once you open the email, you will find a button labelled "View or Print Invoice". This will again take you to your Amazon Account- Sign in and you will be able to download and open your invoice in pdf.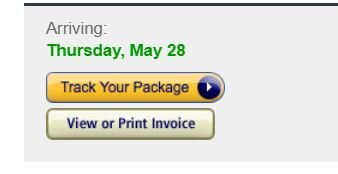 Note: Sometimes the Amazon Email does not give this option to view invoice in some scenarios where there are multiple items dispatch or some cases where invoice is not generated at time of dispatch
Way-3 Download Invoice using by visiting Amazon App
As said earlier, this is a super difficult way because the App does not provide a direct way to download Invoice. But there is an alternative super long and cumbersome way as below
Go to Amazon App and click on 3 lines on the left
Tap on Your Account from the list of options
In the next screen, scroll down and Tap on "Your Messages" under section "Message Center"
On next screen, tap on "All Messages"
Here you need to scroll down and find the message by the approx. date on order. You need to find the message which was sent by Amazon on dispatch (the one that you can find in your email inbox as well by Way 2 above)
So unless you know the date of the order, it is very difficult to navigate and manually search through all the messages in Amazon App. That's why I don't suggest using the method. Hope Amazon makes this more easier in the future,
WRAP UP
So you see there are number of ways to download Amazon invoice on Laptop or Mobile. The most easy method is by using laptop or computer. If you are on mobile, the best method is by going to Amazon website through your browser. Avoid the App method since it is really very difficult.
I am a blogger and on this website, I share helpful information on products and services I personally use.